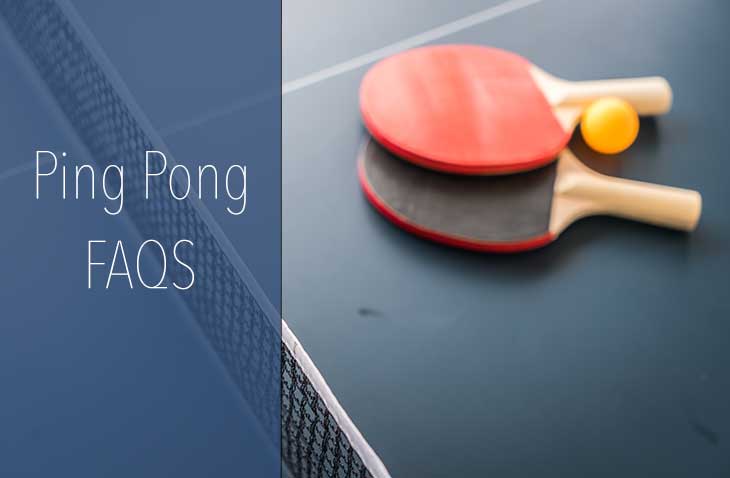 Who Makes Harvard Ping Pong Tables
Last modified: October 24, 2023
Welcome, ping pong enthusiasts! Today, we are dialing in on one of the key elements of the game – the ping pong table. And not just any table, but specifically Harvard Ping Pong tables. If you're looking to up your game, knowing your gaming surface is just as important as brushing up on your skills. Let's delve right in!
The Manufacturing Giant Behind Harvard Ping Pong Tables
To uncover the manufacturer behind Harvard Ping Pong tables, we need to navigate into the world of table tennis manufacturers. The Harvard brand has been around for years, offering a range of sports equipment, including ping pong tables.
Escalade Sports
Harvard Ping Pong tables are a product of Escalade Sports – a renowned company in the gaming world. Known for their superior quality sports equipment, Escalade Sports is a major player in the industry. They are the manufacturer behind numerous leading brands besides Harvard, providing various sports and outdoor games equipment.
Quality of Production
Harvard Ping Pong tables excel in using premium materials for durability and use high-tech engineering for precision. These tables are designed to withstand fierce and long-lasting matches. It's a testament to the rigorous production standards upheld by Escalade Sports.
Range of Models
Harvard Ping Pong tables come in different models suitable for both casual and competitive play. Following the same vision, Escalade Sports constantly adds innovative features to their tables and other sports products for enhanced gameplay experience.
The Unraveling Legacy of Harvard Ping Pong Tables
Ever wondered how Harvard Ping Pong tables became so popular? Well, it's a mixture of the brand's longstanding reputation, high-quality products, and favorable consumer experiences.
A Long-Standing Reputation
Harvard's long-standing reputation is built upon years of consistent quality and innovation. The brand has been around for a significant amount of time, gaining the trust of consumers around the globe.
High-Quality Products
Harvard Ping Pong tables, like their other sports offerings, are known for their quality and craftsmanship. Their tables are often considered some of the best in the industry, providing players with a superior gaming experience.
Favorable Consumer Experiences
The overwhelmingly positive reviews and feedback from consumers have helped solidify Harvard's position in the market. Harvard not only focuses on making quality products but also delivering excellent service, contributing to the positive experiences of their consumers.
The Future of Harvard Ping Pong Tables
What does the future hold for Harvard Ping Pong tables? Only time can tell for sure, but by looking at current trends and market behavior, we can make some predictions.
Continued Product Innovation
Leading brands like Harvard do not rest on their laurels. They are consistently improving their products and innovating, so we can certainly expect new and improved Ping Pong table models in the future.
Growth in Demand
Table tennis continues to be a popular sport and leisure activity. With a reputation like Harvard's, it seems likely that the demand for their Ping Pong tables will only continue to grow in the coming years.
Expanding Global Market
As the world becomes more connected, brands like Harvard have opportunities to reach more consumers. With the rise of e-commerce platforms, Harvard Ping Pong tables could potentially reach an even wider global market.
In Conclusion
There's no denying that Harvard Ping Pong tables are a top choice for many enthusiasts and professional players. These tables, crafted with precision and quality by Escalade Sports, tick all the boxes when it comes to what a player might look for in a game table. Design, quality, durability, and a reputable brand name – it's got it all. Do your own research, shop around, and who knows? Your next ping pong tournament could be on a Harvard table!
Additional Ping-Pong Resources: