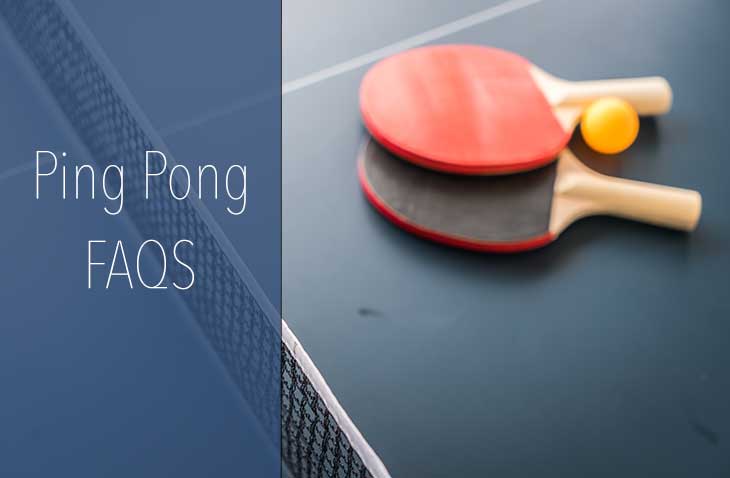 Who Is The Best Ping Pong Player In The World
Last modified: September 28, 2023
Introduction:
Ping pong, also known as table tennis, is a popular sport played worldwide. It requires speed, agility, and precision to excel in this fast-paced game. Over the years, many talented players have emerged, showcasing their extraordinary skills and dominating the sport. In this article, we will explore some of the best ping pong players in the world and their remarkable achievements.
The Legends of Ping Pong
Ping pong has seen its fair share of legendary players who have left an indelible mark on the sport. Let's take a closer look at three renowned ping pong players:
1. Ma Long
Ma Long, also known as the "Dictator" of ping pong, is considered one of the greatest players in the history of the sport. His remarkable skills and consistency have made him a dominant force on the table tennis circuit. He has an impressive record, including multiple Olympic gold medals and World Championship titles. Ma Long's lightning-fast reflexes, powerful shots, and exceptional footwork make him a force to be reckoned with on the table.
2. Zhang Jike
Zhang Jike is another player who has etched his name in the annals of ping pong history. With his explosive playing style and powerful shots, Zhang Jike has captivated audiences around the world. He achieved the remarkable feat of winning the Grand Slam of table tennis, which consists of winning the Olympic gold medal, World Cup, and World Championship—all in a span of two years. Zhang Jike's aggressive gameplay and ability to perform under pressure have earned him a place among the all-time greats.
3. Wang Hao
Wang Hao has also left an indelible mark on the world of table tennis. Known for his graceful playing style and incredible consistency, Wang Hao has won numerous titles throughout his career. He is a three-time Olympic silver medalist and has achieved great success on the international stage. Wang Hao's strategic gameplay, precise shots, and exceptional control make him a formidable opponent on the table.
The Rise of New Stars
While the legends of ping pong continue to inspire awe, new stars have emerged in recent years, bringing fresh energy to the sport. Let's take a look at three rising talents:
1. Tomokazu Harimoto
Tomokazu Harimoto, a Japanese prodigy, burst onto the table tennis scene at a young age. With his aggressive playing style and fearless demeanor, Harimoto has quickly become a crowd favorite. He holds the record for being the youngest-ever winner of an ITTF World Tour men's singles title. His lightning-fast reflexes and powerful shots make him a thrilling player to watch.
2. Mima Ito
Mima Ito is an exceptional talent from Japan who has made waves in the world of table tennis. Known for her versatility and agility, Ito has achieved significant milestones in her career. She is a two-time World Cup champion and has represented Japan in multiple international competitions. Ito's ability to adapt to different playing styles and her swift footwork make her a formidable opponent.
3. Lin Yun-ju
Lin Yun-ju from Chinese Taipei is another rising star in the world of table tennis. Known for his powerful forehand shots and exceptional footwork, Lin has quickly climbed up the ranks. He has won several medals in international competitions, showcasing his tremendous potential. Lin's aggressive gameplay and ability to unleash powerful smashes have garnered attention from ping pong enthusiasts worldwide.
Conclusion
Ping pong has witnessed the rise of numerous exceptional players who have left a lasting impact on the sport. From the legendary Ma Long to the rising stars of Tomokazu Harimoto and Mima Ito, these athletes continue to inspire millions with their incredible skills and passion for the game. As the sport evolves, we can only look forward to more thrilling matches and the emergence of new ping pong legends.
Additional Ping-Pong Resources: