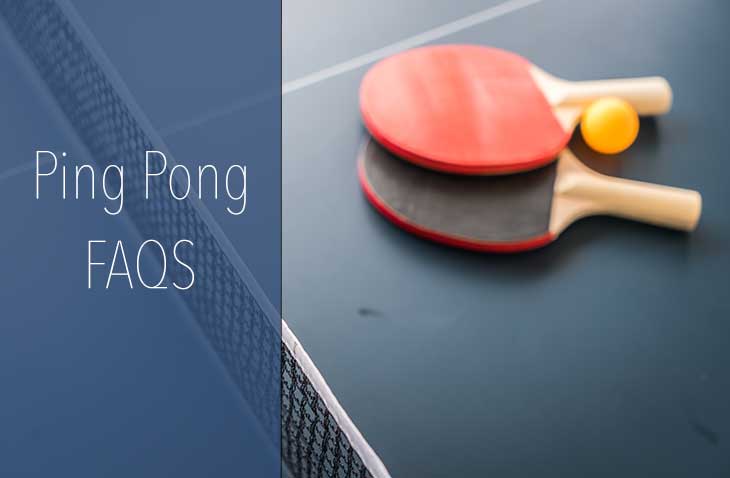 Where To Get Ping Pong Balls
Last modified: September 26, 2023
Where to Get Ping Pong Balls
So, you've recently taken up ping pong and you're realizing just how addictive and fun this sport can be. You've got your paddle, found a great place to play, and now you need to stock up on some ping pong balls. But where do you find them? In this article, we'll explore some of the best places to get ping pong balls so you can keep the game going.
Local Sporting Goods Stores
One of the easiest and most convenient places to find ping pong balls is your local sporting goods store. These stores usually have a section dedicated to table tennis equipment, including balls. They come in various brands, colors, and qualities, so you can choose according to your preference and budget. Whether you prefer a pack of 3-star tournament quality balls or just some basic practice balls, you're likely to find what you need at a sporting goods store.
Online Retailers
In today's digital age, online shopping has become a popular way to find and purchase just about anything, and ping pong balls are no exception. Numerous online retailers specialize in sports equipment, including ping pong balls. One advantage of shopping online is the wide variety available. You can easily compare prices, brands, and read customer reviews to make an informed decision. Plus, you can have the convenience of having the ping pong balls delivered right to your doorstep.
Table Tennis Specialty Stores
If you're looking for a wide selection of high-quality ping pong balls, consider visiting a table tennis specialty store. These stores focus solely on table tennis equipment, catering to players of all levels, from beginners to professionals. Not only will you find a wide range of ping pong balls, but you can also seek expert advice from knowledgeable staff. They can help you choose the right balls for your level of play and offer tips on maintenance and care.
Conclusion
When it comes to finding ping pong balls, you have several options. Local sporting goods stores offer convenience and a decent selection. Online retailers provide convenience, variety, and the ability to compare prices and reviews. And if you want expert advice and a wide range of options, table tennis specialty stores are the place to go. No matter where you decide to purchase your ping pong balls, remember to consider the quality, price, and your personal playing preferences. So go ahead, get yourself some high-quality ping pong balls, and enjoy the game!
Additional Ping-Pong Resources: