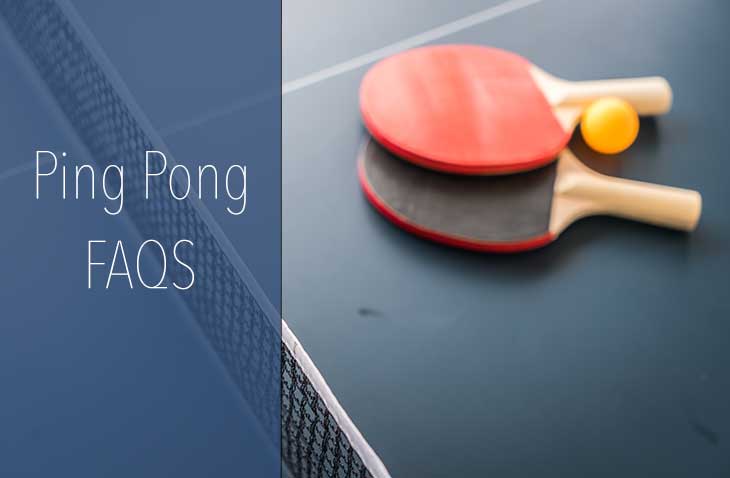 Where Can I Get Ping Pong Balls
Last modified: September 28, 2023
Where Can I Get Ping Pong Balls?
If you're passionate about ping pong, then you know that having the right equipment is essential for a great game. One of the most important pieces of equipment you'll need is a good set of ping pong balls. Whether you're a beginner or a seasoned player, having high-quality balls can make a world of difference in your gameplay.
1. Sporting Goods Stores
One of the most obvious places to find ping pong balls is at your local sporting goods store. These stores often carry a wide range of sports equipment, including ping pong balls. You can check out big chain stores like Dick's Sporting Goods or Academy Sports + Outdoors, as well as smaller, independent sporting goods stores in your area.
When visiting a sporting goods store, you'll typically find ping pong balls in the sporting goods section. Look for shelves or displays dedicated to table tennis equipment. Many stores offer different brands and varieties to choose from, so take your time to find the ones that best suit your needs and preferences.
2. Online Retailers
In today's digital age, online shopping has become increasingly popular and convenient. When it comes to finding ping pong balls, online retailers can be a great option. Websites like Amazon, eBay, and Walmart offer a wide variety of ping pong balls in different quantities and brands.
Shopping online allows you to compare prices, read reviews from other customers, and have the products delivered directly to your doorstep. Just be sure to check the seller's ratings and reviews to ensure you're purchasing from a reputable source. Additionally, pay attention to shipping fees and estimated delivery times to ensure you get your ping pong balls in a timely manner.
3. Local Sporting Clubs or Table Tennis Associations
If you're looking for specialized ping pong balls or want to connect with fellow ping pong enthusiasts, consider reaching out to local sporting clubs or table tennis associations in your area. These organizations often have their own supply of ping pong balls and may be willing to sell or provide recommendations on where to buy them.
Local table tennis clubs can be a great source of information and community for ping pong lovers. They usually hold regular tournaments, training sessions, and social events related to the sport. Connecting with other players can not only help you find ping pong balls but also enhance your overall ping pong experience.
Conclusion
When it comes to finding ping pong balls, there are several options available to you. Whether you choose to visit a local sporting goods store, browse online retailers, or connect with local sporting clubs, the key is to find high-quality balls that suit your playing style. Remember, having the right equipment can greatly enhance your ping pong skills and make the game even more enjoyable. So go out there, find the perfect ping pong balls, and get ready for some intense rallies!
Additional Ping-Pong Resources: