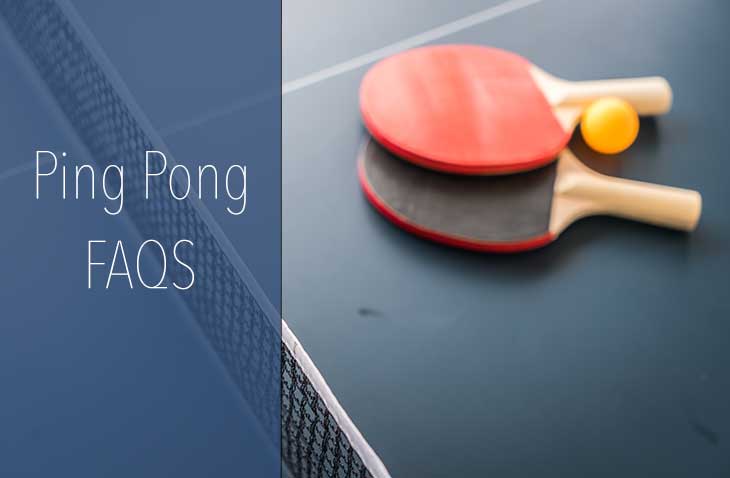 What Ping Pong Paddles Do Professionals Use
Last modified: October 17, 2023
Introduction to the World of Ping Pong Paddles
Care to know what it's like to hold power, precise control, and a world-class spin in your hand? I'm not talking about superpowers from fantasy novels, but about professional table tennis rackets. You'd be amazed how much difference the right paddle can make. No matter how old Goldie Locks would be, she would surely say the same: the paddle's got to be 'just right'.
Highly Favored Ping Pong Paddles Among Pros
Ping pong, an enticing game of reflexes, involves more than just intense speed and impeccable spins. While technique and agility form the crux, the choice of paddle plays a pivotal role in becoming a champ. Let's unravel the mystery behind the most popular paddles that professionals adore.
Butterfly Pro-Line Table Tennis Racket
Butterfly, a pioneer in the world of table tennis, has revolutionized the game with its Pro-Line range of rackets. High on speed and spin index, these paddles are specifically designed for those aiming to get a knack for professional table tennis. Butterfly Pro-Line paddles live up to their reputation by offering superior control, thereby enhancing the player's game.
STIGA Pro Carbon Performance-Level Table Tennis Racket
What sets STIGA Pro Carbon paddles apart is their lightweight design married with excellent speed and spin control. The professionally designed paddle features a carbon technology layer for increased speed and a 2mm sponge for enhanced spins. STIGA paddles allow players to place their shots more accurately and provide an excellent feel of the ball.
KILLERSPIN Jet 800 Speed N1 Table Tennis Paddle
KILLERSPIN Jet 800 is yet another gem from the house of Killerspin, a brand that prides itself on crafting innovative table tennis equipment. This paddle is a combination of speed, control, and balance, allowing for aggressive shots that leave the opponents startled. With its 7-ply blade structure and professional-grade Nitrx rubbers, the Jet 800 paddle gives the player unparalleled performance.
Finding the Right Ping Pong Paddle for You
While the performance of a ping pong paddle is a crucial factor, it's equally important that the paddle resonates with your style of play. This section delves into the fundamentals of finding the 'perfect fit'.
Playing Style
Your preferred play style is a significant aspect that should influence the type of paddle you choose. Offensive players should opt for faster paddles, like the Butterfly Pro-Line, to get more power into their shots, while defensive players might lean towards the STIGA Pro Carbon for their precision and control.
Grip Preference
The 'feel' of the paddle in your hand also matters greatly. The handles come primarily in two styles – shakehand and penhold, each with its own set of nuances. Consider the KILLERSPIN Jet 800 for shakehand grip for its excellent balance, and STIGA Pro Carbon for penhold grip due to its lighter weight.
Budget
Setting aside a budget will inhibit your choice of paddle to an extent. While it's crucial to go for a high-quality paddle, remember that the most expensive ones don't necessarily guarantee improved gameplay. It's about matching the right paddle to your unique needs and style.
Conclusion
A game of ping pong is more than just hitting the ball across the table. It's a sport of pace, precision, and strategy, where your weapon of choice – ping pong paddle – can make all the difference. Remember, professionals were once beginners who explored, experimented and eventually found the perfect paddle that suited their playing style. So, are you ready to find 'the perfect paddle' that matches your game?
Additional Ping-Pong Resources: