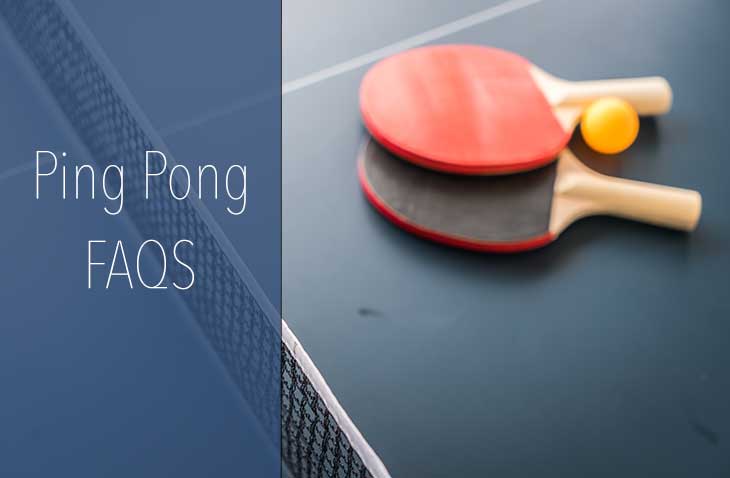 What Is The Best Ping Pong Table Brand
Last modified: October 16, 2023
When it comes to competitive and recreational play, ping pong is a game that's adored by both young and old around the globe. Choosing the right ping pong table can be a game-changer, and the brand plays a significant role in this. So, let's dive into some of the best ping pong table brands and analyze their standout features.
Finding the Ideal Ping Pong Table
When evaluating a ping pong table, keep in mind factors such as durability, ease of storage, and game experience. But how do you sift through an ocean of options to find the ideal ping pong table brand for you? Let's put three big hitters under the spotlight.
JOOLA – A Respected Powerhouse
In the world of ping pong, JOOLA comes up as a name to respect. This German brand has been producing top-notch tables for over six decades. JOOLA's USP is in its tournament grade tables. These are designed with a high-quality bounce, easy assembly, and storage functionality. If you're looking to mimic a professional match in your recreation room, JOOLA is your ace.
STIGA – Innovator in the Industry
No discussion about ping pong tables can be complete without STIGA. Originating from Sweden, STIGA tables are praised for their impeccable workmanship and innovative design. STIGA offers something for every player, with a variety from top-level competition tables to mini-tables for the aspiring junior champions.
Butterfly – The Choice of Professionals
Founded in the 1950s, Butterfly is a Japanese brand known for its stellar reputation among professional players. Known for their Super ZL-Carbon technology, Butterfly tables offer a superbly uniform and consistent bounce. They are also built to withstand intense gameplay, making them the preferred choice for competitions and tournaments.
More Potential Candidates
In a game as riveting as ping pong, one size doesn't fit all. For this reason, let's check out a few more brands that have made a name for themselves in the market.
Cornilleau – Pioneer in Outdoor Tables
For those die-hard fans who love an outdoor round of ping pong, Cornilleau from France has got you covered. With their tables resistant to all weather conditions, you can break into a match anytime, anywhere. Cornilleau tables also feature a glare reduction surface, ensuring optimal gameplay in bright sunlight.
Kettler – German Ingenuity
Another entrant from Germany, Kettler is a brand that's been around since the 1940s. Kettler tables are made with a proprietary ALU-TEC technology, to provide a durable, all-weather surface for both indoor and outdoor games, giving them an edge over many competitors.
Prince – Versatility Meets Affordability
Last but not least, Prince, an American brand, makes its mark with its versatile and affordable tables. Prince tables cater to diverse needs, from amateur to professional gameplay, making it a go-to for many table tennis enthusiasts on a budget.
In A Nutshell
Choosing the right brand is an essential step to amplify your ping pong pleasure. From JOOLA's tournament-style tables to Cornilleau's all-weather resistant ones, each brand presents a unique experience. While some vouch for German precision with Kettler, others find more appeal in the affordable versatility of Prince. It all boils down to evaluating your game needs and finding the brand that syncs best with your requirements.
Additional Ping-Pong Resources: