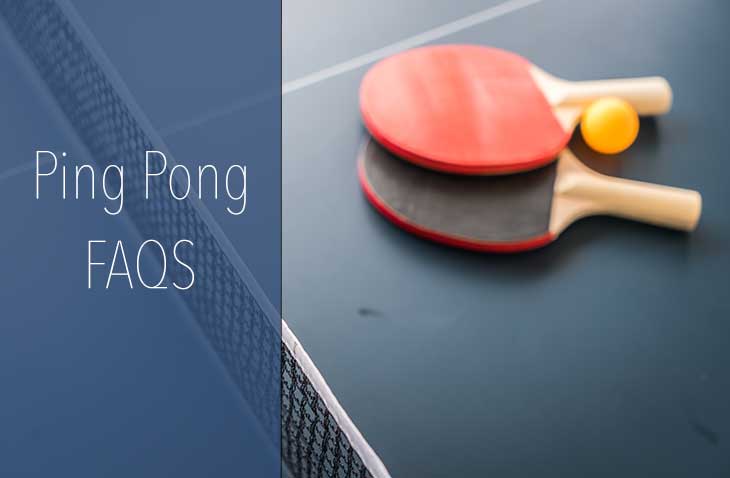 What Grit Sandpaper For Ping Pong Paddle
Last modified: October 14, 2023
Taking up the game of ping pong, either for fun or competitively, demands an understanding of the crucial factors that contribute to a successful game. One important aspect often overlooked by players is the paddle's maintenance, especially sanding. Various factors like the paddle's surface, sandpaper grit size, and technique significantly affect the game's dynamics.
Sandpaper Grit and Your Paddle: An Overview
Sandpaper's primary function on a ping pong paddle is to ensure a smooth finish and enhance the player's grip. Sandpaper on a paddle significantly influences the control and spin of the ball during play.
Why Sanding?
Sanding a wood-based paddle helps remove any unwanted bumps or irregularities. It revives the paddle, allowing for a new rubber surface to replace the worn-out padding. Without this step, the glue residue might hinder the new rubber's effectiveness.
What is Grit?
Grit refers to the size of the sand grains on the sandpaper. A lower grit number indicates larger, coarser grains, ideal for initial heavy sanding. On the other hand, a higher number signifies smaller, finer grains, perfect for achieving that smooth finish.
Choosing the Right Grit
Generally, the type of grit to use on your ping pong paddle relies heavily on its condition. For rough paddles or those with a pimpled surface, a coarser grit (60-80 range) can quickly eliminate the irregularities. For paddles requiring a final smooth finish, you might want to consider a finer grit in the 150-220 range.
The Sanding Process: Step-by-Step Guide
Having grasped the concept of sandpaper grit on a ping pong paddle, let's delve into the step-by-step process of sanding your ping pong paddle.
Removing the Old Rubber
You'll start by peeling off the old rubber. You can accomplish this by gently removing the rubber from the blade, ensuring you don't damage the wood underneath.
Sanding the Paddle
Then, take your lower-grit sandpaper (60-80 range) and start sanding any rough patches. Always move the sandpaper in the same direction as the wood grain to avoid causing damage. Once the surface feels smoother, transition to your high-grit paper (150-220) for that final smooth finish.
Applying the New Rubber
The final step involves attaching the new rubber. Apply a thin layer of blade-specific adhesive on the newly sanded surface and paste the new rubber sheet. Leave it to dry before you start slicing it into your desired paddle shape.
Preserving Your Paddle: Post-Sanding Care
Sanding is just the first step towards your ping pong paddle maintenance. After the process, proper maintenance is crucial.
Cleaning
Clean your paddle after every game. A simple wipe with a mild cleanser will suffice. It gets rid of sweat, grime, and dust that affects your grip and ball control.
Storage
A appropriate storage place for your paddle keeps it safe from damage. A cover or a case protects it from dust and accidental scratches.
Regular Check-ups
Regularly examining your paddle for signs of damage like dents or worn-out rubber maintains its quality. Get into the habit of assessing it every once in a while to determine if another round of sanding or rubber replacement is needed.
Conclusion
Selecting the correct grit sandpaper for your ping pong paddle is not rocket science. Understanding the paddle's needs and executing proper sanding techniques are critical to achieving excellent results. Ensuring you meticulously carry out the ping pong paddle maintenance routine will not only improve your game but also enhance your overall ping pong experience.
Additional Ping-Pong Resources: