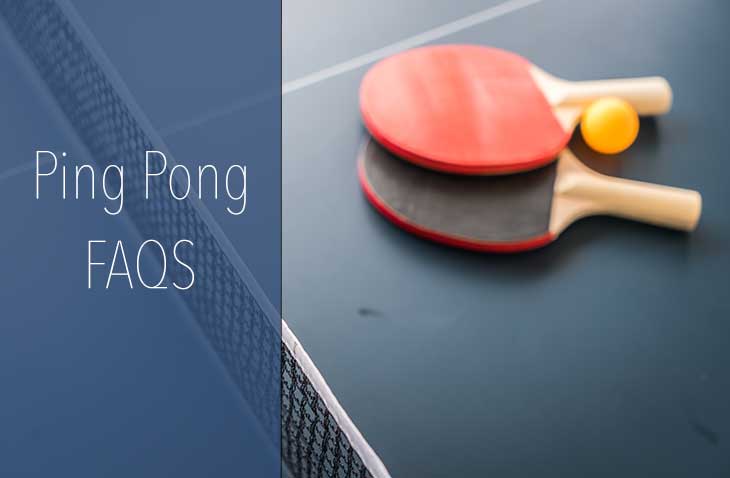 Is Stiga A Good Ping Pong Table
Last modified: October 13, 2023
Ever considered challenging your friends over an engaging game of table tennis but still unsure about the ideal equipment? Fear not, as we delve deep into everything you need to know about a fan-favorite in the ping pong table industry – the Stiga ping pong table.
Understanding the Stiga Advantage
You may have heard whispers about the Stiga ping pong table in your quest for the best. Stiga has established itself as a power player in the world of table tennis due to its innovative designs, making every match an experience.
Sturdy Structure and Design
The Stiga ping pong table boasts a top-notch build quality that is made to endure passionate games. With a robust undercarriage and a thick table top, it ensures maximum bounce and a level playing field.
Easy Assembly and Storage
One of the standout features of the Stiga ping pong table is the easy, no-tool setup. Alleviating players of the tedious assembly process, it also provides compact storage options for optimal space utilization.
Playability and Performance
No compromises are made on the playability front with a Stiga ping pong table. It offers a superb ball bounce and smooth gameplay that enhances the overall player experience, making each game more enjoyable.
Digging Deeper into the Stiga Realm
Not all ping pong tables are constructed equally, and Stiga has a range of models catering to different needs. Each one brings its unique touch to the table, further amplifying Stiga's reputation in the ping pong universe.
Stiga Advantage Competition-ready Table
The Stiga Advantage Competition-ready Table is for those serious about their ping pong, featuring a thickness that provides tournament grade consistency and bounce. Along with easy assembly and exceptional durability, it's a solid choice for enthusiast players.
Stiga XTR Series Table
For outdoor enthusiasts, the Stiga XTR Series Table offers weatherproof play. With an aluminum composite top and rust-resistant undercarriage, you never have to worry about leaving the table outside, making it perfect for garden matches.
Stiga Space Saver Table
The Stiga Space Saver Table is a compact and versatile option, designed specifically for tight spaces without compromising on the ping pong experience. It combines performance and practicality, offering ample space for play and compact storage when not in use.
The Stiga Ping Pong Table: Professional Insight
With multiple factors contributing to its popularity, the Stiga ping pong table stands out where it matters the most. However, as we explore its operational aspect, you'll find it matching up to professional standards too.
International Tournament Approval
Stiga has a range of tables approved by the International Table Tennis Federation (ITTF) for tournament play. These models demonstrate the perfect balance between design, performance and durability; a strong testament to Stiga's commitment to quality.
Accessories Compatibility
With Stiga, you're not just investing in a table, but a vast range of compatible accessories. From professional grade nets to state-of-the-art robotic trainers, all contributing to enhancing your gameplay and training experience.
Value for Money
Considering the quality, durability, and performance of Stiga's ping pong tables, they offer excellent value for money. It's an investment that delivers satisfying returns in terms of playability and longevity.
In Conclusion
The Stiga ping pong table, with its diverse range of offerings, lives up to its reputation. Be it the competitive ready Advantage, the versatile XTR, or the compact Space Saver, each table not only meets functional requirements but exceeds expectations. They bring a fusion of design, technology, and durability that caters to every player's unique style and space. So, whether you're a budding novice or a seasoned pro, Stiga makes the cut as a reliable addition to your ping pong equipment.
Additional Ping-Pong Resources: