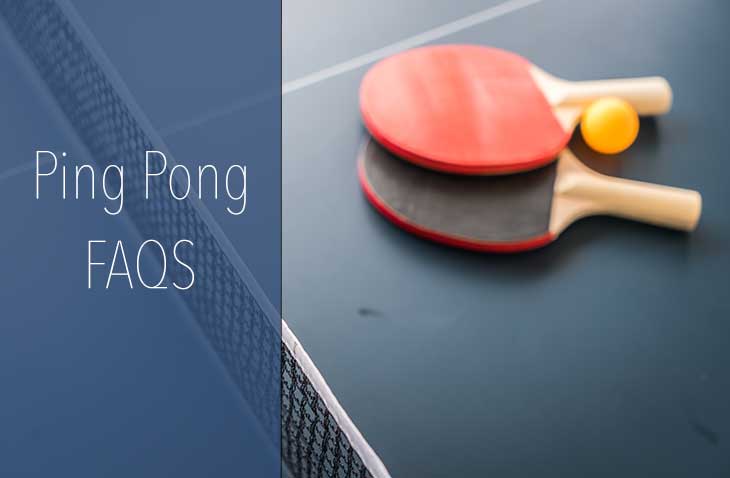 How To Return A Fast Serve In Ping Pong
Last modified: October 11, 2023
Introduction
Returning a fast serve in ping pong can be challenging, but with the right techniques and practice, you can improve your ability to handle speedy serves. In this post, we will explore some strategies and tips to help you return those lightning-fast serves with confidence and precision.
Positioning
When facing a fast serve, your positioning on the table is crucial. Stand in a balanced and ready position with your feet shoulder-width apart, knees slightly bent, and weight evenly distributed on both legs. This stance allows you to react quickly and move smoothly in any direction.
Anticipation
Anticipating the direction and speed of the serve is essential in returning it effectively. Observe your opponent's body position, racket angle, and their previous serves to anticipate their next move. Stay focused and alert to react swiftly to the incoming serve.
Focus on the Ball
Keep your eyes on the ball throughout the entire serve to ensure accurate timing and placement. Track the ball as it leaves your opponent's paddle and focus on its spin and trajectory. By maintaining focus on the ball, you can better adjust your positioning and racket angle to return the serve effectively.
React with Quick Footwork
Fast serves require quick footwork to reach the ball in time. Use short, quick steps to move to the optimal position for returning the serve. By staying light on your feet and having good footwork, you can cover more ground and increase your chances of returning fast serves successfully.
Shot Selection
Choosing the right shot to counter a fast serve can make a significant difference in your ability to return it successfully. Here are a few strategies to consider:
Controlled Block
If the fast serve has minimal topspin, you can use a controlled block by angling your paddle slightly downward to absorb the speed. Keep your wrist stable and focus on blocking the ball back with precision and placement. The goal is to neutralize the pace and return the ball over the net with accuracy.
Counter-Drive
For a fast serve with significant topspin, a counter-drive can be an effective shot choice. Time your stroke to meet the ball at the peak of its bounce, using a forward and upward motion to return it with speed and spin. The counter-drive shot adds pace to the return while countering the spin from the serve.
Push or Flick
When faced with a fast serve that has strong sidespin, a push or flick can be useful. If the serve has sidespin to the right, perform a push by brushing your paddle against the right side of the ball to counter the spin. If the serve has sidespin to the left, use a flick by contacting the ball on the left side and adding your own spin to redirect the serve.
Practice and Return Variations
To improve your ability to return fast serves, regular practice is essential. Here are a few additional tips:
Drills
Engage in drills specifically designed for returning fast serves. Work with a partner or use a ball machine to simulate different serve speeds and variations. Focus on your positioning, footwork, and shot selection to become more comfortable and confident in handling fast serves.
Return-serve Practice
Try practicing return serves with players who have fast and powerful serves. By regularly facing challenging serves, you can improve your reaction time and adaptability to different serve speeds. Seek feedback from your practice partners to identify areas for improvement and adjust your technique accordingly.
Vary Your Returns
Just as your opponents can mix up their serves, you can vary your returns to keep them on their toes. Experiment with different shot selections, placement, and spin to make it more challenging for your opponent to anticipate your next move. By adding variety to your returns, you can gain an advantage and disrupt your opponent's rhythm.
Conclusion
Returning a fast serve in ping pong requires agility, focus, and strategic shot selection. By practicing your footwork, improving your anticipation skills, and using the right shot at the right time, you can become proficient in returning fast serves. Remember to keep practicing and experimenting with different techniques to find what works best for you. With time and dedication, you'll be able to confidently handle any fast serve that comes your way.
Additional Ping-Pong Resources: