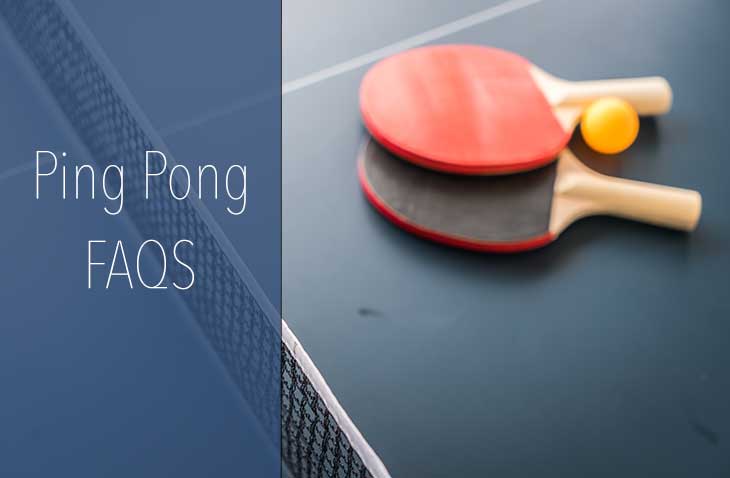 How To Clean Ping Pong Paddle Rubber
Last modified: October 6, 2023
Introduction
Keeping your ping pong paddle clean is essential for maintaining optimal performance on the table. One of the key components of a ping pong paddle is its rubber, which directly affects the spin, speed, and control of the ball. Over time, dirt, sweat, and oil can accumulate on the rubber surface, causing it to lose its grip and effectiveness. In this article, we will explore different methods and tips on how to clean ping pong paddle rubber effectively.
1. Cleaning with Water and Mild Soap
The most basic and widely used method to clean ping pong paddle rubber is to use water and a mild soap. Follow these steps:
Start by moistening a soft sponge or cloth with water.
Add a small amount of mild soap to the sponge or cloth.
Gently wipe the rubber surface of your paddle in a circular motion.
Rinse the sponge or cloth with clean water and continue wiping until all the soap is removed.
Finally, use a dry cloth or towel to pat dry the rubber surface.
2. Using Rubber Cleaning Solutions
If your paddle rubber requires a deeper cleaning, you can use specialized rubber cleaning solutions. These solutions are specifically designed to remove dirt, oil, and dust from the rubber surface. Here's how to use them:
Apply a few drops of the cleaning solution directly onto the rubber surface.
Using a soft sponge or cloth, gently spread the solution over the rubber.
Allow the solution to sit on the rubber for a minute or two to penetrate and dissolve any buildup.
Using a clean sponge or cloth, wipe off the solution along with the dirt and grime.
Repeat the process if necessary and make sure to thoroughly rinse off any residue.
After cleaning, dry the rubber surface with a clean cloth.
3. Removing Stains with Isopropyl Alcohol
If you have stubborn stains or marks on your rubber that won't come off with regular cleaning, you can try using isopropyl alcohol. Here's what to do:
Dampen a clean cloth or sponge with a small amount of isopropyl alcohol.
Gently rub the stained area of the rubber in a circular motion.
Continue rubbing until the stain loosens and disappears.
Make sure to rinse off any remaining alcohol with clean water.
Pat dry the rubber surface with a dry cloth.
Conclusion
Regularly cleaning your ping pong paddle rubber is crucial for maintaining its performance and prolonging its lifespan. By using methods like water and mild soap, rubber cleaning solutions, and isopropyl alcohol, you can effectively remove dirt, oil, and stains from your paddle's rubber surface. Remember to always dry the rubber properly after cleaning to prevent any damage. With a clean paddle, you'll be able to enjoy better grip, spin, and control during your ping pong matches. Happy playing!
Additional Ping-Pong Resources: